Next Worship Celebration:


Join us this Sunday at 10:45 A.M!
At First Grace, we are all about family. With programs and ministries for all ages, the worship, fellowship, and outreach of First Grace brings the family of God together across generations and nationalities. The primary goal of everything we do is to reach the community, the city of Dayton, and the world with the love and hope of Jesus Christ!
FREEDOM CELEBRATION
When: Sunday, July 4th
Where: First Grace Church of Dayton (Outdoors)
What: Car Show, Drive-in Church, Music Concert, and Food Trucks
Schedule Information:
8:30AM: Classic Custom Car Show Registration
10:45AM: Drive-In Church
1:00PM: Karen Peck and New River Concert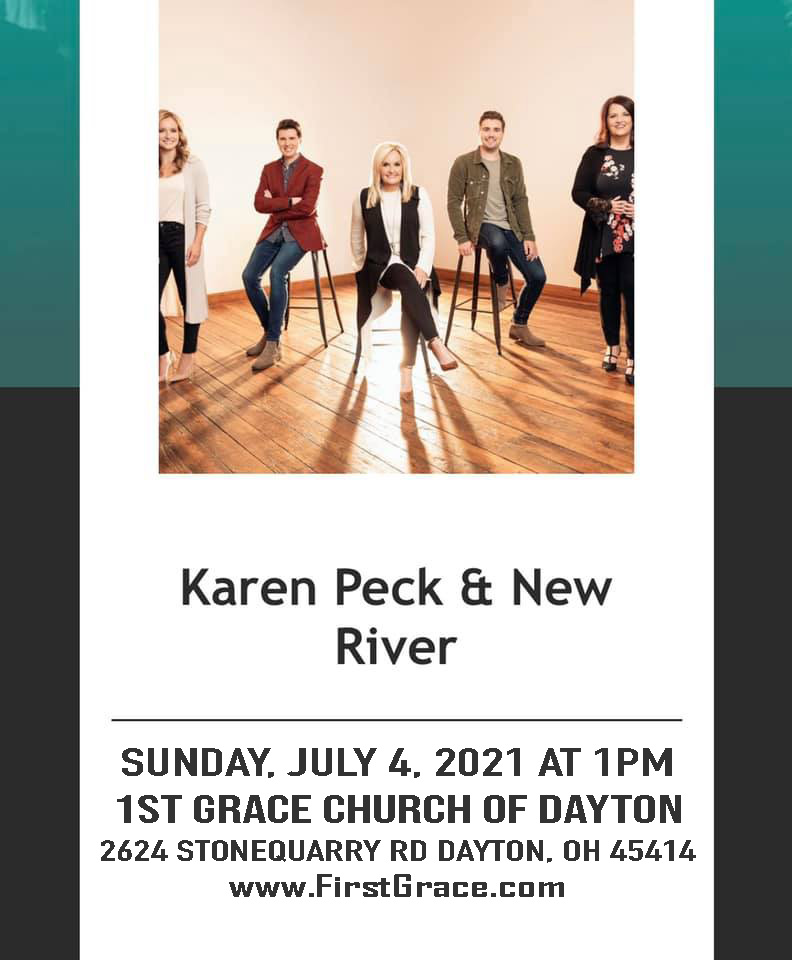 Karen Peck & New River Concert
When: Sunday, July 4th at 1:00PM
Where: First Grace Church of Dayton
What: Free concert by Karen Peck & New River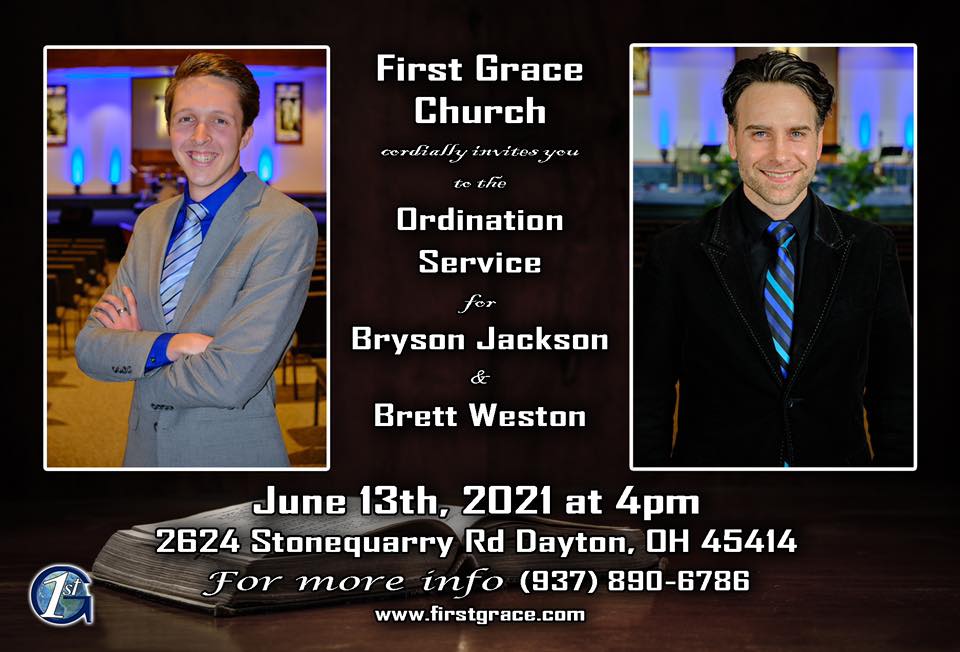 ORDINATION SERVICE
When: Sunday, June 13th at 4:00PM
Where: First Grace Church of Dayton
What: Ordination Service for Bryson Jackson and Brett Weston
Treasure Island
Wednesday: 6:00 PM - 8:30 PM
Thursday: 6:00 PM - 8:30 PM
Games, Skits, Music, Scavenger hunts, food,
Register upon arrival, free event!
3 years old - 6th grade
Friday: 8:00 PM - End of Movie
Family Movie Night. Bring everyone!
Lilias Food Truck and Shelly's Ice Cream on site
Treasure Planet Movie outdoors at dusk. Bring blankets and lawn chairs if you want them!
Games and competitions for the whole family up until movie time

First Grace Church of Dayton
2624 Stonequarry Road
Dayton, Ohio 45414
(937) 890-6786
Sunday Schedule
9:00 Free Breakfast
9:30 Bible Classes
10:45 Worship Service
Office Hours
Tues - Thurs 9:00am - 4:00pm
Sunday 8:00 - 12:30
Contact Us
Phone: (937) 890-6786
Email:
Message us on Facebook: @FirstGrace