Wayne & Ellen Patton are part of a powerful church planting team in Belém Brazil. They are training, challenging and encouraging everyday folks to hear the call of the Holy Spirit and move out to start new Points of Light (churches) in the Amazon Delta of Brazil. Through encouraging partnerships between individuals and churches in the USA and Brazilian leaders, they are reaching the Amazon Delta for Jesus Christ.
First Grace is behind these outreaches through prayer and financial support. Read more at: http://pattons.org/
CENTRAL AFRICAN REPLUBLIC
Dr. Augustin Hibaile is allied with powerful leaders and uses his strength of influence and knowledge to further the Kingdom of God in the Central African Republic. Faustin Touadera, a personal friend of Hibaile and Hibaile's wife, Marie-Helene, was appointed Prime Minister by the President of the C.A.R. Another friend, Albert Besse, the general Treasurer of Dr. Hibaile's mission organization, CIDEL, became the Minister of Finance for CAR. God receives the victory and the glory for these miraculous appointments even as men of faith like Dr. Hibaile utilize every resource to further the gospel in his country.
In recent years, many unprecedented opportunities have opened up to Dr. Hibaile as he conducts training sessions for the Ministry of Finance in Liberia and speaks about ethics to the staff of the State Oil Agency of CAR. Biblical principles are infiltrating these countries at highest levels of their government. The General Director of the State Oil Agency and most of their members are now born again Christians, even as Dr. Hibaile is working to disciple and train these men in their walk with Jesus Christ.
Using the contacts and gifts of knowledge in business and finance that God has given him, Hibaile is building a network base that will facilitate even more open doors for the gospel in CAR and neighboring nations. We continually pray for his strength and success as he tirelessly serves the cause of Jesus Christ.
Bruce and Brenda Jackson and their family seek to fulfill the calling of God on their lives by sharing Jesus Christ with billions who don't know Him and have never accepted His salvation. Using music, this family encourages renewed humility, holiness, repentance, and Biblical standards in the life of individuals, families, and the church.
In any concert appearance, the Jacksons are not only praying with people making decisions to receive Jesus Christ as their Lord and Savior; marriages are being restored, single-parents are encouraged, young people are challenged to a higher standard, and those who have been hurt in relationships are lifted to new levels of hope and healing. Music is an effective tool for the Jacksons; it speaks to the heart, brings down walls, and gives entrance for spiritual truth. Dealing with relevant family issues, these concerts have been a powerful vehicle that brings people to a place where they can make important life-changing choices.
The Jacksons have traveled extensively both nationally (in the U.S.) and internationally. Their message has been widely received by churches of more than 30 different denominations in the U.S. and abroad. They have been amazed that greater opportunities are opening all over previously-closed countries of Asia as families search for God's answers together and find solutions in the person of Jesus Christ.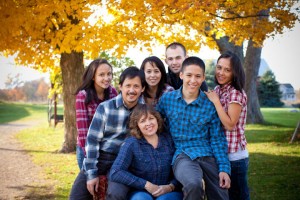 For many years and even now in the wake of the 2011 tsunami, Ralph and Joan Justiniano have committed their lives to Japan, harvesting souls for the Kingdom of God. In a land of Buddhist ritualism, Ralph and Joan face the challenge of overcoming cultural mindsets that don't recognize Jesus Christ as God.
They have successfully planted several churches outside Tokyo and are training national believers to lead and preach in these new churches. As a family, they have been devoted to loving people, meeting their physical needs, and sharing Jesus Christ.
Pray for their success, even as they provide relief to a nation rich in cultural heritage but in desperate need of spiritual solutions and healing.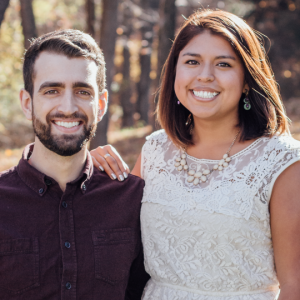 The Martins are church planters and pastoral trainers in northern China.
Phil and Sara work as church planting missionaries with a partner organization called Gospel to China. Their mission and responsibility is consistently evangelizing, establishing new churches, and training pastors who will plant more congregations. As they work towards these ends, they regularly report back to give opportunities to lock arms in prayer and to praise God for his blessings.
"We are passionate about seeing new churches planted in China. China is in dire need of trained Chinese pastors who will also start churches" - Phil and Sara
Find out more about the Martins at their website: http://gospeltochina.com/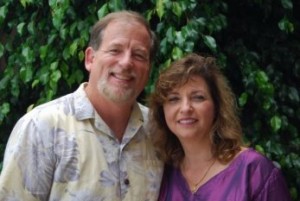 Dan and Tori Beaver have served faithfully as missionaries to the Philippines for more than 20 years!
Their love for the Filipino people has given them a burden to empower and equip nationals to have a greater ministry in building God's Kingdom in South East Asia. Dan and Tori's 20-year response to the biblical message of the Great Commission has taken them on an unusual journey to minister on the island of Boracay; perhaps one of the most unique places in the world.
You can read more about the ministry of Dan & Tori Beaver at:  http://www.boracay4christ.com

Bruce and Ching B
ehnken are discipleship leaders and train pastors in the Philippines that turn around and plant churches in the Philippines and Southern Asia. Bruce has been a long time friend of our pastor and his family as they have partnered in ministry for years. He and Ching have been influential in seeing thousands come to Christ and plug into discipleship in many different nations. We support their ministry because we believe in-depth discipleship and training is necessary for the body of Christs to develop into maturity on the mission field.